===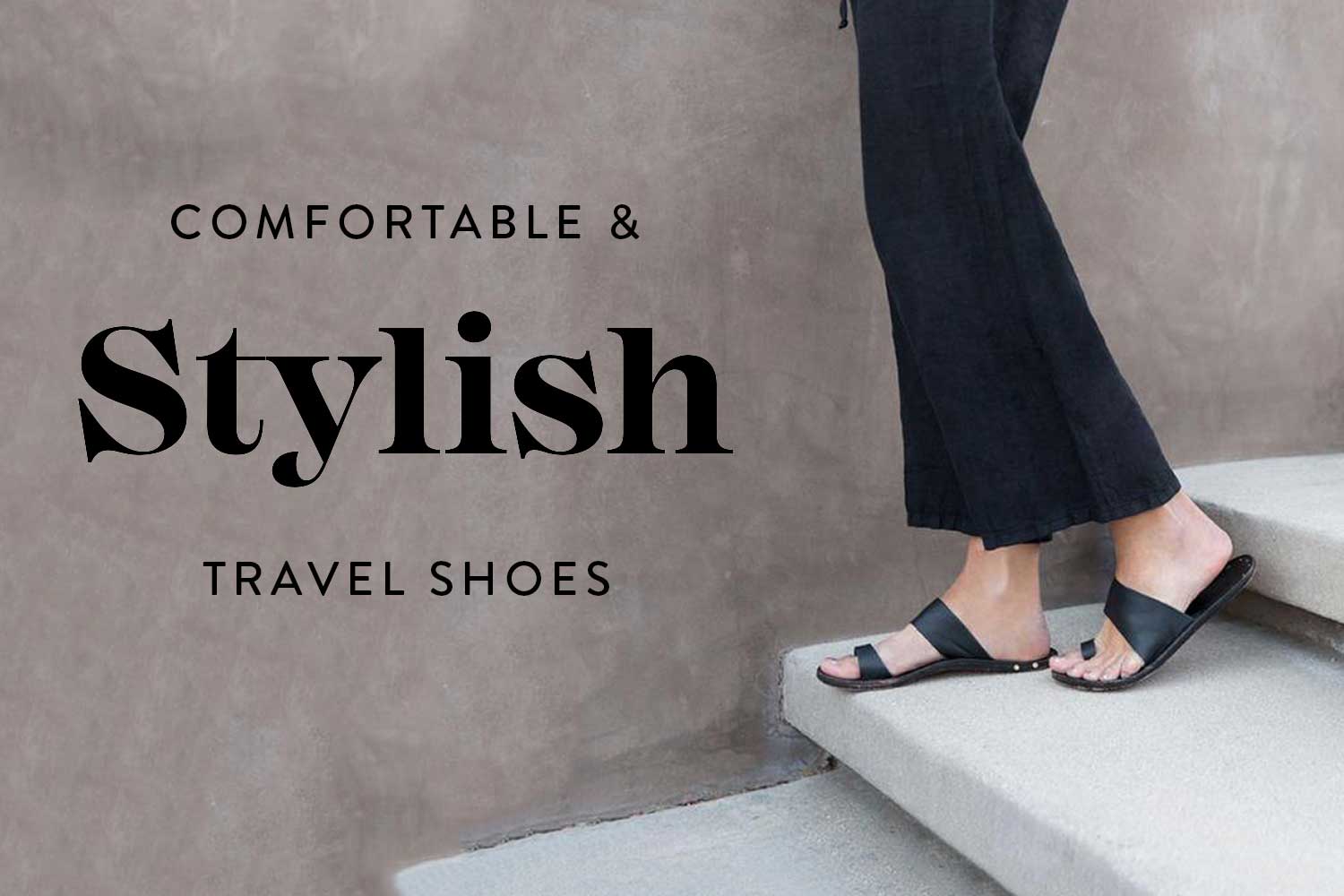 When it comes to travel, comfortable footwear is a must-have for any adventurer. Whether you're exploring cobblestone streets in Europe or trekking through the wilderness in South America, having the right shoes can make all the difference in your journey. In this article, we'll dive into the world of comfortable and stylish travel footwear, providing you with reviews and insights to help you make the best choice for your next adventure with Hazel Travels.
The Ultimate Guide to Comfortable and Stylish Travel Footwear
Traveling can often involve long hours of walking, so it's essential to find footwear that combines comfort and style. The ultimate guide to comfortable and stylish travel footwear is here to help you make an informed decision. From sneakers to sandals and everything in between, we'll cover the best options for various travel scenarios.
1. Sneakers: The All-Purpose Travel Companion
Sneakers are a go-to choice for travelers due to their versatility and comfort. Brands like Nike, Adidas, and New Balance offer a wide range of sneakers designed specifically for travel, with features such as cushioning, breathability, and traction. Whether you're exploring a city or hiking a trail, sneakers will keep your feet happy and stylish.
2. Sandals: Breathable and Fashionable
For warmer climates or beach destinations, sandals are a must-have. Opt for sandals that offer arch support, adjustable straps, and cushioned footbeds. Brands like Teva and Birkenstock offer a variety of stylish options that provide both comfort and durability. Slip them on and enjoy the breeze on your toes while exploring new places.
3. Travel-Friendly Boots: Protection with Style
If you're heading to a destination with unpredictable weather or planning outdoor activities, a pair of travel-friendly boots is essential. Look for waterproof or water-resistant options, with good grip and ankle support. Brands like Timberland and Merrell offer boots that are not only functional but also stylish, ensuring you stay comfortable and trendy on your journey.
4. Ballet Flats: Chic and Compact
For those travelers who want to maintain a sense of style while on the go, ballet flats are the perfect choice. They are lightweight, easy to pack, and come in a variety of colors and patterns. Brands like Tieks and Rothy's offer ballet flats made with high-quality materials, providing both comfort and style. Slip them on for a day of exploring or a night out in the city.
Discover the Best Footwear for Your Amazing Journeys
Finding the best footwear for your amazing journeys can be a daunting task, but fear not! We have narrowed down the options to make your decision easier. Consider the following factors when choosing your travel shoes:
1. Comfort: The Key to Happy Feet
Comfort should be your top priority when selecting travel shoes. Look for features such as cushioning, arch support, and breathable materials. Remember to also consider the shape of your feet and any specific needs or conditions you may have.
2. Style: Staying Fashionable on the Road
While comfort is crucial, you don't have to sacrifice style. Choose footwear that reflects your personal style and matches your travel wardrobe. With so many options available, you can find shoes that are both comfortable and fashionable.
3. Versatility: Shoes for All Occasions
Select shoes that can be worn in various settings and activities. This way, you can pack lighter and have fewer pairs to carry. Look for shoes that can transition from day to night and from casual outings to more formal occasions.
4. Durability: Shoes That Can Withstand the Journey
Travel often involves walking long distances and encountering different terrains. Invest in footwear that is durable and built to last. Consider the quality of the materials and the construction of the shoes to ensure they can withstand the demands of your adventures.
Hazel Travels' Top Picks for Comfy and Trendy Shoes
At Hazel Travels, we value comfort and style in equal measure. After extensive research and testing, we have compiled a list of our top picks for comfy and trendy shoes for your travels:
1. Nike Air Zoom Pegasus: The Perfect Sneaker Companion
The Nike Air Zoom Pegasus offers excellent cushioning and support, making it ideal for long walks and hikes. It also features a sleek design that adds a touch of style to your outfit.
2. Teva Original Universal Sandal: Comfort in Every Step
The Teva Original Universal Sandal combines comfort and durability, perfect for beach getaways or exploring warm destinations. With adjustable straps and a cushioned footbed, these sandals will keep your feet happy throughout your journey.
3. Timberland Earthkeepers Boot: Adventure-Ready Footwear
For rugged adventures and unpredictable weather, the Timberland Earthkeepers Boot is a reliable choice. Waterproof and made with eco-friendly materials, these boots will keep your feet dry and stylish on any terrain.
4. Tieks Ballet Flats: Traveling in Style
Tieks Ballet Flats are known for their versatility and comfort. Made with premium Italian leather, these flats can be easily folded and packed, making them the perfect travel companion for a touch of elegance.
===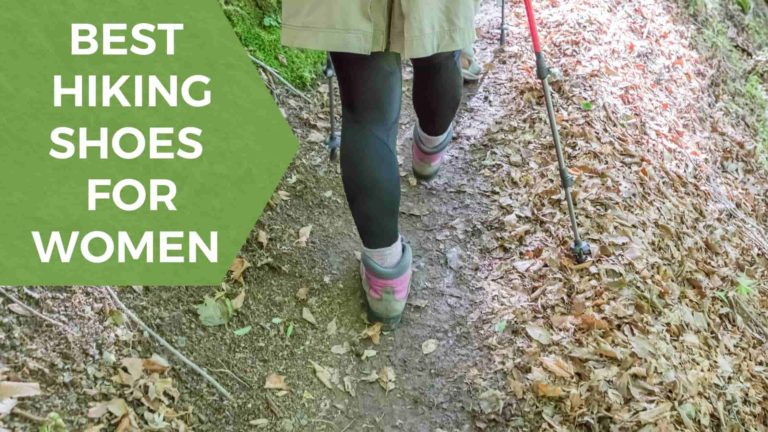 26 Best Walking Shoes for Travel 2023 Comfy Sneakers Boots Flats and SlipOns Condé Nast Traveler Shopping 26 Best Walking Shoes for Travel The Sneakers Boots andDr Christina RoweBauer a podiatrist at Penn State Health says that fit and comfort should be top priorities In practice this means buying your new shoes well in advance of any plannedJump to Review Best Sustainable Allbirds Tree Dasher 2 at REI Jump to Review Best Wool Allbirds Wool Runner Mizzles at REI Jump to Review Best for Walking On Cloud 5 Shoe at REI JumpHere are 6 stylish sneakers that are perfect for travel ADVERTISEMENT Cole Haan Tennis Sneaker I love how retro these look They come in neutral classic colors and also a huge range of pastel colors if you want something girlier The Cole Haan sneakers are incredibly
lightweight and flexibleOur travel experts tested 22 of the best womens shoes for your next adventure rating each pair for comfort fit quality and valuethen choosing winners for a range of categories from Best Sandals to Most SustainableWhatever type of walking shoe you seek here are some of the top recommendations from experts and consumer reviews to make your Travels comfortable The Top Walking Shoes for 2023 SneakersNikes Experience Run 11 sneakers are my favorite running shoes and Ive discovered that theyre perfect for travel as well The knit material means they have a slim profile that takes up lessNisolo Lightweight Flex Derby A greatlooking shoe that nonetheless comes up short in terms of support and comfort for travel Merrell Men39s Burnt Rock Travel Suede Hiking Shoe A more casual
offering from hiking footwear brand Merrell
With the ultimate guide to comfortable and stylish travel footwear, you can now embark on your journeys with confidence. Remember to prioritize comfort, choose shoes that match your style, and invest in durable footwear. Whether you prefer sneakers, sandals, boots, or ballet flats, there are options available that will keep you both comfortable and trendy during your travels. So go ahead, pack your bags, and put your best foot forward with Hazel Travels!