Tech Gear for Travelers: Reviews and Recommendations by Hazel Travels for the Digital Nomad ===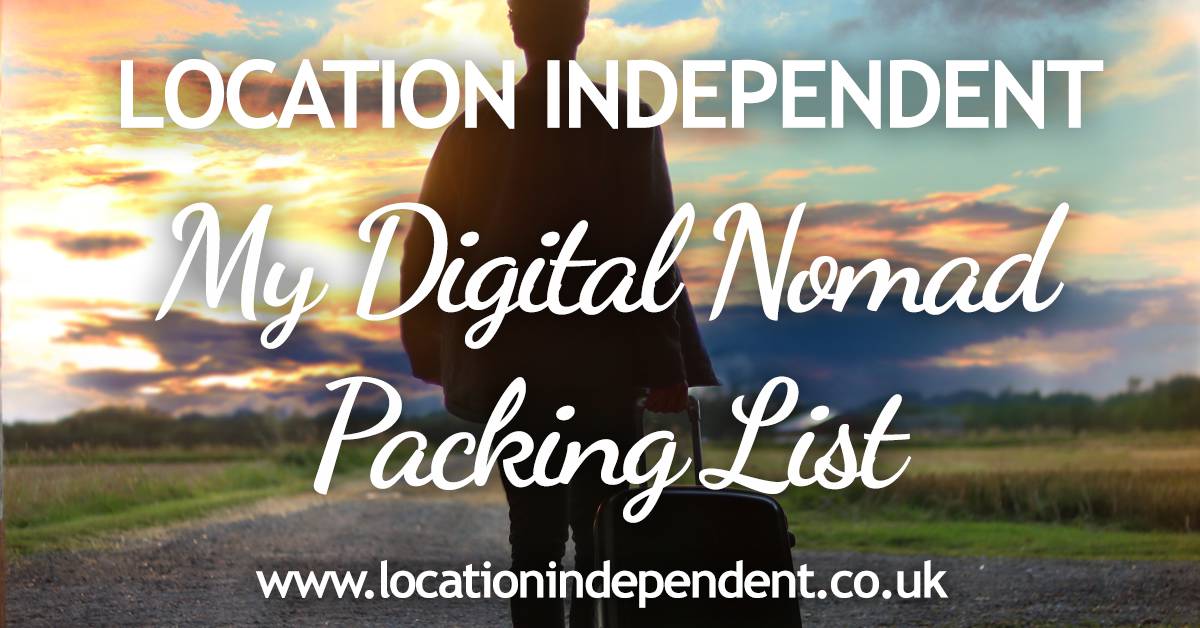 Are you a digital nomad constantly on the move? Do you rely on technology to keep your work and personal life organized while exploring new destinations? Look no further! Hazel Travels has got you covered with their top recommendations for the best tech gear for travelers. Whether you need a reliable laptop, a portable charger, or noise-canceling headphones, this article will help you choose the perfect tech companions for your nomadic adventures.
Best Tech Gear for Digital Nomads: Reviews and Recommendations
1. Laptop – Apple MacBook Pro
When it comes to laptops for digital nomads, the Apple MacBook Pro is a clear winner. Its powerful performance, sleek design, and long battery life make it ideal for work on the go. With a brilliant display and efficient software, the MacBook Pro ensures that you can create, edit, and collaborate seamlessly, no matter where you are in the world.
2. Portable Charger – Anker PowerCore 26800
The Anker PowerCore 26800 is a must-have for any digital nomad. With its massive battery capacity, it can charge your devices multiple times before needing to be recharged itself. Equipped with three USB ports, it allows you to charge multiple devices simultaneously. Its compact size makes it easy to carry in your backpack, ensuring you never run out of power during your travels.
3. Noise-Canceling Headphones – Bose QuietComfort 35 II
Block out the distractions of a bustling airport or noisy coffee shop with the Bose QuietComfort 35 II headphones. These wireless, noise-canceling headphones provide exceptional sound quality and comfort. With up to 20 hours of battery life, you can enjoy your favorite music or podcasts without any interruptions, even during long-haul flights or overnight bus rides.
4. Portable Wi-Fi Router – TP-Link TL-WR902AC
Stay connected wherever you go with the TP-Link TL-WR902AC portable Wi-Fi router. This compact device allows you to create a personal Wi-Fi network by connecting to wired or wireless connections. It also functions as a range extender, ensuring a strong and reliable internet connection in areas with weak signals. With its travel-sized design, it easily fits into your pocket or bag.
5. Travel Adapter – Orei M8 Plus All-in-One Universal Plug Adapter
Say goodbye to the hassle of carrying multiple adapters for different countries. The Orei M8 Plus All-in-One Universal Plug Adapter is compatible with outlets worldwide, allowing you to charge your devices in over 150 countries. This compact and lightweight adapter also features USB ports, making it convenient to charge your devices directly without the need for additional adapters.
Hazel Travels Shares Top Tech Gear for Travelers
6. E-Reader – Kindle Paperwhite
For avid readers, the Kindle Paperwhite is a game-changer. With its glare-free display and adjustable backlight, you can enjoy reading your favorite books even in bright sunlight. The Kindle Paperwhite is thin, lightweight, and holds thousands of books, making it the perfect companion for bookworms on the move.
7. GoPro Hero 9 Black
Capture your adventures in stunning detail with the GoPro Hero 9 Black. This action camera boasts 5K video, excellent image stabilization, and a variety of shooting modes. With its rugged build and waterproof capabilities, it's perfect for capturing underwater moments or extreme activities. The GoPro Hero 9 Black is the ultimate travel companion for those seeking to document their thrilling experiences.
8. Bluetooth Keyboard – Logitech K780
Transform your tablet or smartphone into a portable workstation with the Logitech K780 Bluetooth keyboard. Its comfortable typing experience and multi-device connectivity allow you to switch between devices seamlessly. The durable build and long battery life make it an essential tool for digital nomads who need to stay productive on the go.
===
Digital Nomads Review Travel Gear By Jedd Feb 2023 I cant imagine traveling without some of our tech gear From navigating in a new city using Google maps on our smartphones to making sure our devices can be recharged with power adapters technology has become integral to travelThe 2022 update is lighter than ever with an improved Paperwhite screen which is really the only way to read books on an electronic device It also has more storage 16GB which is enough for1 A power converteradapter Its not the sexiest gadget on this list but its definitely the most crucial If youre traveling internationally youll need a good converter to charge your devicesWritten by Digital Nomads FOR Digital Nomads these are the best backpacks for anyone who lives and works out of their backpack This review covers
backpacks 40L and over if you are looking for something smaller check out our insider guide to the best daypacks and laptop bags for Digital Nomads Table of Contents8 February 2022 Digital Nomad Gear 11 Tech Gadgets You Cant Travel Without By Brittany Weve said before that all you really need to be a digital Nomad is a passport laptop and a remote job you can do from anywhere But what about all of the other digital Nomad gear you need to work remotely while traveling successfully1 Tech Pouch Cable Organizer Digital Nomads are called digital Nomads because they earn their income online while traveling and living a modern Nomadic life And working online means technology and gadgets which means cables lots and lots of cables which is why a tech pouch is at the top of my digital Nomad gear
listThe ULTIMATE Digital Nomad Packing List Updated For 2023 Life as a digital Nomad comes with its own unique benefits as well as challenges Whilst the freedom to work from anywhere in the world is exciting the lack of stability can be terrifying1 USB Adapter Set These USB converters help to avoid the tangling of countless wires Theyre a good deal too coming in at less than 20 and fitting perfectly with pretty much any device from
As a digital nomad, having the right tech gear can significantly enhance your travel experience and productivity. Whether you need a laptop for work, a portable charger to keep your devices powered up, or noise-canceling headphones to create your own little oasis, Hazel Travels has provided you with the top recommendations to meet your tech needs. So, pack your bags, grab your gadgets, and embark on your next adventure with confidence, knowing that you have the best tech gear by your side. Happy travels!